Tripawds is a user-supported community. Thank you for your support!
I am happy to report that Arwen is doing really well. The day after my last post we started rewarding her with treats for going potty, and she immediately started going regularly again instead of holding it. She is consistently sleeping through the night, still eating and drinking normal, still taking all her meds with no problems, and she is more and more comfortable getting around on 3 legs. A little too comfortable, in fact.
Arwen is clearly done being on bed rest and wants to be able to go out again. Unfortunately, she still has another week of recuperating before we can really take her anywhere (assuming the doctor declares her fully recovered at the 2 week mark and allows it). So she has settled for the backyard, and resists coming back inside the house when we take her out to go potty. We are fine with her hanging outside so long as she stays off her feet and lays down, which she's been doing. (Yesterday she unfortunately chose to lay under a juniper tree and got patches of pitch in her fur that I had to cut out with scissors. So today I put her bed outside for her.)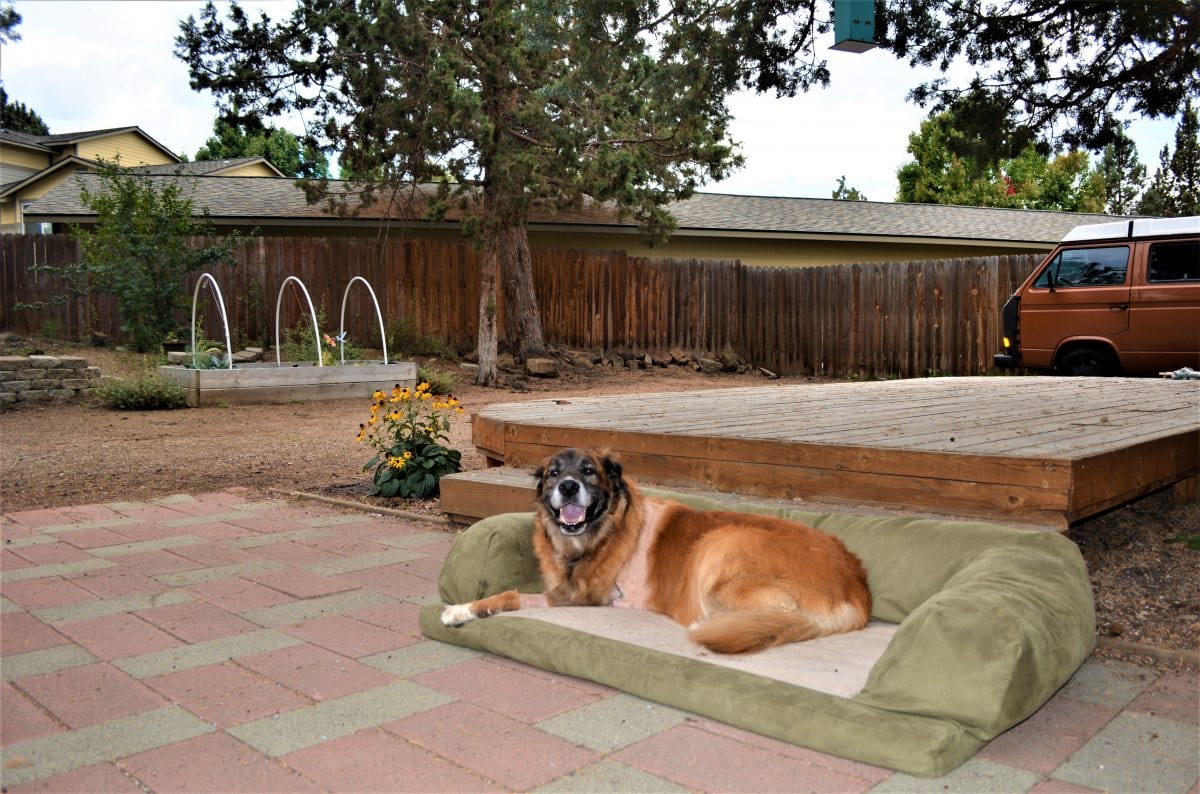 My husband and I have been so happy with Arwen's progress. The first days after surgery really were the worst, and I am getting more and more used to seeing my sweet girl with 3 legs instead of 4. Though when her bandage came off a few days ago, I had to get used to seeing her incision. It's very large, and when I saw it my first thought was that I couldn't believe I was uncomfortable with other people seeing Arwen with the bandage on.
But I'm already getting used to seeing it, and I know her fur will cover the scar when it grows back. And I cannot wait until we can start taking Arwen back out to the mountains and woods and lakes again.